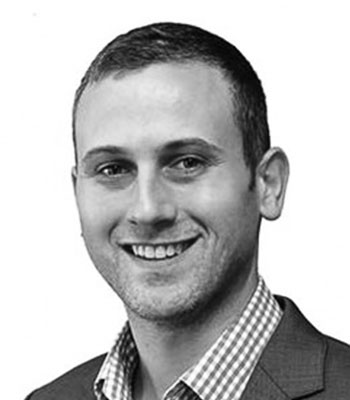 Eric Blatt
Intellectual Property Lawyer
Scale LLP
Eric Blatt is an IP attorney at Scale LLP. Eric specializes in supporting emerging companies regarding intellectual property strategy and issues relating to federally-funded R&D. A former patent examiner and an accomplished litigator, Eric advises on patent drafting and prosecution, licensing and litigation, R&D agreements, government contracts and subcontracts, and strategic partnerships.
Eric is a leading expert on IP issues for startups receiving federal R&D funding, and he speaks and publishes frequently on IP and other issues relating to the SBIR program—a federal program that annually awards approximately $5B to startups performing high-impact R&D. Eric's articles can be found at IPWatchdog, Federal News Network, Law360, and AIPLA Quarterly Journal, and he has spoken at a number of venues, including the SBIR National Conferences in 2017, 2019, and 2021, and at MIT's Mission Innovation Program for dual-use ventures.
Eric is a member of the IP Committee for the Small Business Technology Council, which is an education and advocacy organization supporting small businesses participating in the SBIR program.