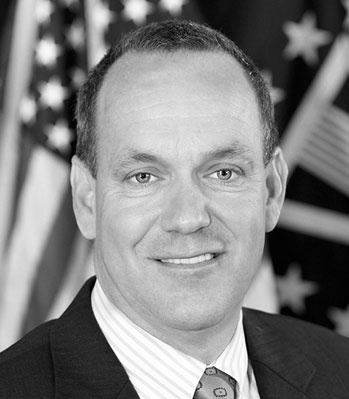 John Williams
Director of Innovation & Technology
SBA, Office of Investment & Innovation
Mr. John Williams is Director of Innovation and Technology for the Office of Investment and Innovation (OII) within the US Small Business Administration (SBA). Mr. Williams' primary responsibility is to serve as senior principal for the Federal policy implementation, and programmatic oversight, of the Small Business Innovation Research (SBIR) and Small Business Technology Transfer (STTR) programs across all 11 participating agencies.
Prior to joining the SBA in December of 2014, Mr. Williams served as the Director of the Navy SBIR and STTR programs. While at the Navy, Mr. Williams conceptualized the Transition Assistance Program (TAP), an 11 month program to educate and assist Navy Phase II awardees in the Technology Transition process. Commercialization of technologies developed under the SBIR and STTR program was a major focus of his work. Through Mr. Williams' leadership the Navy led the way in supporting the acquisition and transition of SBIR/STTR seeded technologies, awarding more Phase III contracts than the rest of the DOD combined. His career with the Navy spanned 27 years, including positions at the Naval Surface Warfare Center, the Naval Sea Systems Command, and the Office of Naval Research.
As a result of his endeavors and distinguished leadership, Mr. Williams been recognized via prestigious accolades such as the Tibbetts Award and Hammer Prize, and has been a featured speaker at The National SBIR Conference, Navy Opportunity Forum, Defense Energy Summit, NCET2, Cleantech Open, and The National Academies (NAS, NAE, IOM & NRC).
Mr. Williams is a member of the Senior Executive Service (SES),with a degree in Mechanical Engineering from the University of Maryland College Park, and a Masters in Engineering Management-Marketing of Technology from George Washington University.