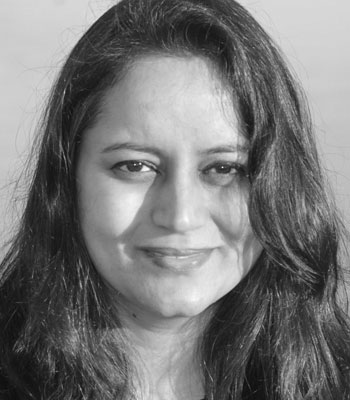 Ranjani Theregowda
Environmental Data Scientist
Material Innovation Initiative
Ranjani is an Environmental Engineer turned Sustainability Data Scientist. Her research specialization includes in Life Cycle Assessment (LCA) of Wastewater Treatment, Nutrient Recovery, Use-phase Energy and Product (Textile) Supply Chains.
She received her PhD in Civil and Environmental Engineering from Carnegie Mellon University, Pittsburgh, PA and has worked as a post-doctoral researcher at Clemson University and U.S.EPA, Office of Research and Development (ORD). After moving to Canada, she has been working as a Senior Sustainability (LCA) Consultant for EP3Data/Moorland Technologies, Modern Meadow and Green Story, Inc.
Ranjani is currently working as an Environmental Data Scientist for Material Innovation Initiative (MII) with a purpose to support MII's vision behind the mission that empowers designers and manufacturers to innovate out of the box sustainable solutions via next-generation materials and educate uninformed consumers and financial investors of the positive environmental impacts these innovations could have in the coming decade.