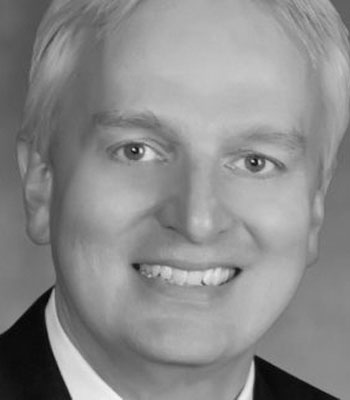 Philip Gisi
Founder and Chairman/CEO
Edgewood Group of Companies
Mr. Gisi (Phil) is the founder and Chairman/CEO of the Edgewood Group of Companies, a diverse group of companies spanning the upper Midwest United States. Edgewood Healthcare is a vertically integrated assisted living and healthcare services company with 64 senior housing facilities with over 4,100 beds in Idaho, Minnesota, Montana, Nebraska, North Dakota, South Dakota and Wyoming. Edgewood Healthcare also provides primary care, home care, therapy services, home health and hospice services across the region. Over the past 30 years, the Edgewood has grown into one of the largest privately held senior housing and home-based healthcare provider in the upper Midwest. Other companies owned or operated by Edgewood include air ambulances, hotels, restaurants, event centers and oil field services in North Dakota and Montana.
Phil is the co-founder and President of Aspire Clinical Intelligence LLC, a dynamic electronic health record that provides clinicians with biometric and diagnostic patient data, artificial intelligence, and treatment alternatives for residents with chronic conditions in assisted living and other home environments.
Phil is the co-founder and board member of Edgewood Real Estate Investment Trust, a $1.7 Billion private REIT with real estate holdings in 15 States, including senior housing, medical office and surgery centers, professional office space and multi-family housing.
Phil is also the founder and Chairman/CEO of Senior Healthcare Innovation Consortium Inc, a non-profit education and scientific research company dedicated to enhancing the quality, safety and cost effectiveness of home-based healthcare services provided to seniors.
Phil was raised on a farm near New Rockford, North Dakota, and is a 1982 graduate of the University of North Dakota with a Bachelor of Science in business administration and accounting. Gisi first served as the CFO for an oil field service and construction company from 1982 to 1985. From 1986 to 1996, Gisi served as the vice president/CFO, and president/CEO for St. Joseph's/UniMed Medical Center, a 200-bed regional hospital in Minot, North Dakota.
Phil's past board experience includes INREIT Properties (now Sterling Multifamily Trust), the East Grand Forks Chamber of Commerce (where Gisi served as chair), and the Alumni Advisory Council of the University of North Dakota College of Business and Public Administration. From 2009 to 2020 Gisi served as a community board member and secretary of Altru Health System of Grand Forks, ND, and from 2009 to 2021 a board member of the University of North Dakota Alumni Association Foundation. Gisi also served on the board of directors of Tulsa, Oklahoma-based Cypress Energy Partners LP (NYSE: "CELP") from 2013 to 2016, during which time the company went public.
Phil continues to be active on local boards including board advisor for Red Trail Energy LLC, an ethanol plant located in Richardton, North Dakota; board member and co-chair for the UND Center for Innovation Foundation in Grand Forks; board member and secretary of Altru Care Flight, an air ambulance service based in Grand Forks; and an advisor to the Dakota Venture Group, a UND student-run venture capital company. Phil and his wife, Patricia, have two children and live in Grand Forks, North Dakota.