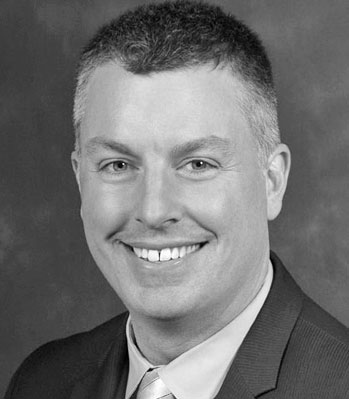 Tyler Bennett
Deputy for Acquisition
U.S. Army Medical Materiel Agency
Dr. Bennett graduated in 2001 from the University of Portland, Oregon with a Bachelor of Science in chemistry, where he was an Air Force ROTC cadet and commissioned as a Second Lieutenant. He continued his advanced education in chemistry at Georgetown University with a research emphasis on drug resistance in the malaria parasite and received his master's and doctoral degrees in chemistry in 2006. He is a member of the Army Acquisition Corps with Level III Defense Acquisition Workforce Improvement Act certifications in both Program Management and Science and Technology Management. Dr. Bennett is currently pursuing a Master of Business Administration at the University of Maryland.
After receiving his doctorate, Dr. Bennett served as an Air Force research and acquisition officer in the Human Effectiveness Directorate at the Air Force Research Laboratory, Wright-Patterson Air Force Base, Ohio. After completing his active duty service, Dr. Bennett accepted a position at the United States Patent and Trademark Office as a patent examiner in the chemistry division, examining patents predominantly in the solar cell and alternative energy fields. In 2008 he transitioned back to the Department of Defense, providing scientific analysis and acquisition support to the Joint Program Executive Office for Chemical and Biological Defense. In 2011 he joined the DoD as a civilian to become the program manager of an influenza drug program at the Defense Threat Reduction Agency. In this role he successfully guided development of the drug, Favipiravir, through Phase 1, 2 and 3 FDA clinical trials. In early 2014, Dr. Bennett took over as the Director of Diagnostics at the Joint Project Management Office for Medical Countermeasure Systems at Ft. Detrick, MD. In this role he was heavily involved in the DoD's response to the 2014 Ebola outbreak and corresponding Operation United Assistance.
During his active duty service, Dr. Bennett was awarded the Air Force Commendation Medal, the National Defense Service Medal, and the Global War on Terrorism Service Medal. In addition, as an Army civilian, Dr. Bennett has received the Commander's Award for Civilian Service on multiple occasions. He has also published scientific articles in multiple peer-reviewed journals.