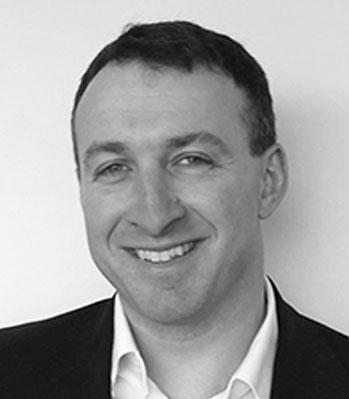 Gene Keselman
Executive Director
MIT Innovation Initiative
Gene R. Keselman is the Executive Director of the MIT Innovation Initiative. In this role he works to develop overall strategy and to pilot new programs to meet the Initiative's goal of enhancing innovation and entrepreneurship across the MIT campus and around the world through evidence-based educational programs, infrastructure, and communities.
Gene has held leadership positions in a range of start-ups: he is the co-Founder of Esports One, a esports analytics and data startup originating at MIT and using advanced machine technologies to impact the esports industry. He is also the co-Founder, and now a Board Director, of the Foundation for Innovation and Discovery (FINND), a non-profit organization working to bring innovation and collaboration to the Defense and Intelligence communities. He was also a space and defense industry consultant supporting numerous corporate stakeholders and advising C-suite decision makers.
As a military officer in the Air Force Reserves, Lt. Colonel Keselman continues his role as the Chief of Technology Development of the Joint Reserve Directorate serving the Assistant Secretary of Defense for the Research and Engineering at the Pentagon. He provides critical future technology and engineering bridges between commercial development and military capitalization. Lt. Colonel Keselman was commissioned through Officer Training School and spent 12 years on Active Duty. Throughout his military career he's held a variety of positions such as Director of Missions, Branch Chief, Chief, Flight Commander, Evaluator, and Combat Crew Commander. His career has spanned military fields including nuclear operations, space operations and acquisition and he has stood up and run numerous operational and R&D programs in the Intelligence Community. He is published in Space journals, is U.S. Government CIO certified and fluent in Russian.
Gene graduated from the University of Michigan with Bachelor's of Arts degrees in Economics and Political Science and also earned a Master's of Science degree in Information Systems from the George Washington University. More recently he earned a Master's of Business Administration from the Massachusetts Institute of Technology (MIT). While at MIT, Gene was also an Associate Investigator in MIT Sloan Operations Management performing research for the Study on Wearable Biosensors and Performance in Multiplayer Games.
Gene is a recipient of the Defense Meritorious Service Medal, the Joint Service Commendation Medal, the Air Force Commendation Medal, the Joint Service Achievement Medal, the NOAA Corps Commendation Medal, the Global War on Terrorism Medal and numerous other awards.