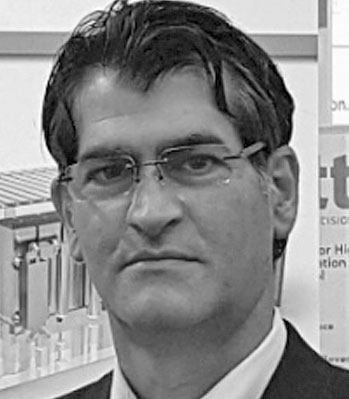 Monjid Hamdan
VP of Engineering
Giner ELX, Inc.
Giner ELX, Inc./, VP of Engineering: Mr. Hamdan's expertise is in the design and development of electrochemical systems and includes PEM-based electrolyzers, fuel cells, and electrochemical gas concentrators ranging in size from kW to multi-MW scales, and pressures from ambient to >875 bar.
Provides the technical and programmatic direction for commercial, Navy, military, aerospace, and R&D electrolyzer programs. Activities include membrane development, stack design, system design, and system integration of large-scale units for renewable energy applications.
He has more than 25 years of experience in the field of PEM-based fuel cells, electrolyzers, electrochemical hydrogen compressors, and gas concentrators, and holds several US patents in the related fields.