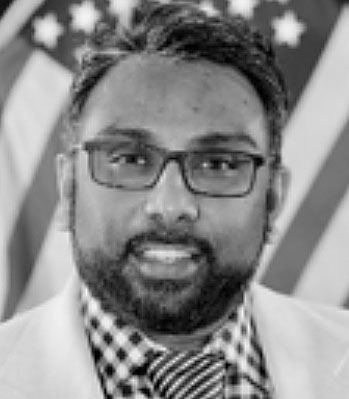 G. Nagesh Rao
Director of Business Technology Solutions (BiTS, Office of the Chief Information Officer
US Small Business Administration
G. Nagesh Rao currently serves as Director of Business Technology Solutions (BiTS) at the US Small Business Administration's Office of the Chief Information Officer. Prior to his promotion, he previously served as Chief Technologist & Entrepreneur in Residence with the US Small Business Administration's Office of Investment & Innovation.
Over the last 20 years, Nagesh has worked for numerous organizations in the public, private, and not for profit sectors. During his time in the public-sector, he co-developed programmatic endeavors such as i6 Green, Patents for Humanity, USAID's-SBAR Program, and SBA's Growth Accelerator Fund Competition. Furthermore he oversaw the creation and issuance of 5 major interagency policy committee reports, regarding the SBIR/STTR programs, for US Congress on behalf of SBA and White House-OSTP, as well led the revamp and modernization of the SBIR.gov and SBA.gov digital platforms.
Nagesh's musings (written and oratorical) have been featured and/or quoted via TechCrunch, WAMC-NPR, The Scientist, The National Academies, The Hill, FedTech Magazine, DC Inno, Technical.ly DC, NextGov, Daily Mirror (Sri Lankan version), Financial Times (Sri Lankan version), and The Courier-Journal.
Nagesh is a 2004 Mirzayan Fellow of The National Academies and a 2016 USA Eisenhower Fellow. Among many accolades that Nagesh has received over the years, prominent ones include the Mahatma Gandhi Pravasi Samman & Hind Rattan awards from the NRI Welfare Society, ACT-IAC Collaboration Award, BT 150, DC Inno 50 on Fire, 2019 Gears of Government Award, and the RPI Alumni Key Award.