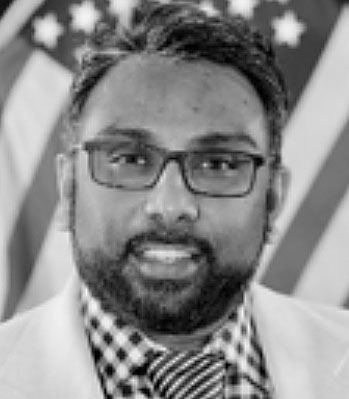 Nagesh Rao
Director of Business Technology Solutions & Geek in Residence,
US Small Business Administration
Over the last 20+ years, G. Nagesh Rao has used his skills, experience, and energy as an Entrepreneur, Engineer, IP-Legal Advisor, and Global Strategist to advise and execute on policy and programs related to innovation, technology development, commercialization, startup scale-up, and early stage investing. Currently he is working with senior leadership at the US Small Business Administration (SBA) to digitally modernize the agency's digital platforms as Director of Business Technology Solutions. Most recently he was the Chief Technologist for the Small Business Innovation Research (SBIR) and Small Business Technology Transfer (STTR) program, also known as 'America's Seed Fund' overseen by SBA. The SBIR/STTR program is a highly competitive U.S. government innovation fund designed to encourage small businesses to engage in high-growth early stage applied research and development (R&D) tied in with a science and technology commercialization bent. This program runs across 11 participating federal agencies and collectively awards $2.5 billion annually in the form of contracts and grants. In addition to his work on SBIR, Nagesh previously oversaw the Growth Accelerator Fund Competition and collaborated with over 187 Growth Accelerators/Incubators across the US, helping spur startup formation and economic innovation ecosystems. Additionally, Nagesh serves as an Advisor to the LAUNCH public-private partnership (NASA, USAID, US State Dept, and Nike), AAAS-Lemelson Invention Ambassadors program, and MAS Holdings. His goals on fellowship to Sri Lanka and Vietnam were two-fold: 1) To explore opportunities around enabling global adoption of emergent cutting edge technologies and 2) Facilitating a culture of cross pollination between existing and emerging innovation ecosystems in the US and internationally. A resulting culmination of his fellowship effort was advocating and advising on the recently launched Small Business Applied Research (SBAR) pilot program by USAID in early 2018. Notable Accolades that Nagesh has received over the years include: Rensselaer Polytechnic Institute-Alumni Key Award, DC Inno 50 on Fire, Business Transformation 150, and the 2016 Ray Wijewardene Memorial Award and Guest Lecture.