Nanoscale Characterization Techniques & Applications
Sunday, June 15, 2014, 9:00 am - 5:00 pm, Gaylord National Convention Center, Washington, DC
Technology Focus
The focus of this course is nanoscale characterization techniques and applications with a particular emphasis on Atomic Force Microscopy, and the use of X-Ray light.
Nanoscale Characterization with Atomic Force Microscopy
Basics (1h)
Principles of imaging surfaces with AFM; magnitude of error, practical misconceptions
Quasistatic and dynamic modes; domains of application, pitfalls
Metrics of surface topography; examples of technological surface analysis

Compositionally sensitive methods (1h)
Shear forces, revealing crystallinity and disorder
Phase imaging for high spatial resolution on delicate samples; physical interpretations and corresponding misconceptions
Distance-dependent forces; liquid environments and chain molecule conformational states
Advanced methods (1h)
Spatially resolved distance-dependent forces for high information content; measurements of thickness/swelling in thin polymer films
Environmental AFM (variable T and RH); qualitative and quantitative transformations in material behavior at high T and RH; motivations in revealing structure/behavior and in end applications
Quantitative physical property analysis (tribological, mechanical, electromagnetic)
Newer methods: multifrequency dynamic modes including single-pass kelvin probe, and digital pulsed force mode / peak force tapping; practical sample analysis
Who should attend?
The course is aimed at students, scientists (chemistry, physics, materials, biology) and engineers (chemical, mechanical, biomedical) in research and development of processes involving soft materials, polymer/surfactant thin films, natural and synthetic biomaterials and biofilms, polymeric coatings and composites, organic semiconductors.
Characterization of sub micron size objects using x-ray light
Basics (1h)
Advantages and drawbacks of x-ray light
Principles of small angle xray scattering
Main field of applications
X-ray sources: modern laboratory versus synchrotron
Experimental setup
Optics, detectors, sample environment
Main body (1.5h)
Data analysis
Instrumental correction: absolute intensity often matters!
Application to nanotechnology
Principal models
Critical dimensions determination
Extension (0.5h)
Where micro-structure meets molecular architecture: Combined SAXS and WAXS
When surface organization can be probed as an ensemble: Grazing incidence SAXS
Pushing the limits toward the micron regime: Ultra SAXS
Who should attend?
The course is aimed at students, scientists (chemistry and physics) and engineers (chemical -mechanical) in research and development of processes involving fine particles, soft materials, cosmetics, liquids, surfactants, biological and proteins solutions, polymeric films, ordered nano-objects as such as gratings, self-organized molecular super architectures, pyrolitic particles.
Course Instructors
Greg Haugstad is technical staff member and director of the Characterization Facility (CharFac), a core research facility at the University of Minnesota. The CharFac is part of the (National Science Foundation-supported) Materials Research Facilities Network, via the University's Materials Research Science and Engineering Center (MRSEC), and is affiliated with an industry-academic research consortium known as the University's Industrial Partnership for Research in Interfacial and Materials Engineering (IPRIME).
Dr. Haugstad received his B.A. summa cum laude in physics from Gustavus Adolphus College and Ph.D. in materials physics as a graduate school fellow at the University of Minnesota following a research fellowship at 3M (composites for electromagnetic absorption or "stealth"). His doctoral research examined metal-semiconductor interfaces and heterostructures in ultrahigh vacuum utilizing synchrotron radiation photoelectron spectroscopy and cryogenic methods (physisorbed xenon as an electronic probe). After postdoctoral research with DuPont in the University's NSF Center for Interfacial Engineering, using scanning probe microscopy (SPM) to study material interfaces in medical X-ray media, he joined the CharFac in 1994; here he continued industry-collaborative research and added managerial, teaching, analytical-service and methods-development responsibilities for core SPM labs, as well as a second family of characterization techniques, ion beam analysis (including Rutherford backscattering and related techniques for elemental and depth-dependent composition). His SPM-related research program has broadened to include (i) contrast mechanisms and special imaging modes, (ii) nanotribology (friction/wear/lubrication), (iii) structure/properties of polymeric and organic thin films and coatings, (iv) biofilms and biomedical coatings, (v) polymer-inorganic nanocomposites and (vi) mechanical properties of carbon-nanotube and graphene based constructs.
Greg is a frequent speaker in interdisciplinary symposia and workshops themed around scanning probe methods; has collaborated with companies on interfacial problems found in inkjet printing, adhesion/release media, personal care products, biomedical device coatings, polymer-drug mixtures, ultrafiltration media and nanocomposites; and has provided analytical services and consulting to a broad range of industrial and academic clients. Since 2001 he has been a member of the graduate faculty of the Department of Chemical Engineering and Materials Science, and a principal investigator in the Nanostructural Materials and Processes research program within IPRIME. His teaching has included graduate courses in nanostructural imaging, spectrometry and mechanical properties; structural characterization labs for undergraduate materials science majors; a nanocharacterization capstone course for associates degree students; training classes for research users of the CharFac; and national-reach short courses in scanning probe methods. Derived from both research and teaching, in 2012 he published a methods monograph entitled Atomic Force Microscopy: Understanding Basic Modes and Advanced Applications (Wiley)
Pierre Panine is recently appointed as senior scientist in Xenocs SA in Sassenage, France, a spin-off company from Institut Laue Langevin, Grenoble, France. His field of expertise is the application of x-ray to structural characterization of materials, soft matter and biological systems. He obtained his PhD in physics at the University Joseph Fourier, Grenoble. His doctoral research was focused in the field of polymeric membrane science, using broad ranges of characterization techniques like NMR, spectroscopy and microscopy. After a short passage in the renal care HOSPAL R&D center in Lyon, France, he integrated the Soft Condensed Matter group of the European Synchrotron Radiation Facility (E.S.R.F.), Grenoble, France. His research program was focused on large scale structure in self assembled materials, polymeric solutions, surfactants and mechanisms of molecular ordering under controlled mechanical conditions. He has over 35 peer-reviewed publications and had teaching duties at doctoral level at the university Joseph Fourier, Grenoble, directly related to practical use of small angle and wide angle x-ray scattering with synchrotron radiation instruments.
↑ Back to short courses.
Sponsor & Exhibitor Opportunities
√ Nanotech Conference & Expo
√ Microtech Conference & Expo
√ Cleantech Conference & Expo
*Sponsorship Opportunities: Contact
Chris Erb
---
Platinum Sponsor

---
Nanotech Platinum Sponsor

---
Association Sponsor

---
Producing Sponsors


---
TechConnect Acceleration Partners: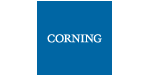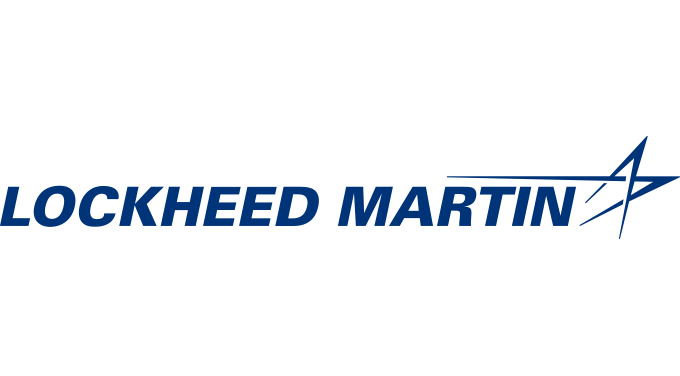 *Sponsorship Opportunities: Contact
Chris Erb
---
Free Subscription